I discovered this morning that sometimes you do know when you're talking in your sleep. It was probably because I was already half-awake that I remembered this dream I had. About my ex, Grace, and how we bumped into each other at an East Bay town situated about an hour away from San Francisco. We become sort of friends again. Then one day I was looking for her at her house and couldn't find her. When I ran into her later that day she said she went to drive a "friend" of hers (a Chinese-Fil-Am who had been flirting with her) to the airport, and then saw a movie. Knowing her, alarm signals immediately went off in my head, which was confirmed when I saw that Chinese-Fil-Am guy still later that day – turns out they never went to the airport. She said she saw a movie alone to account for the hours she was gone. I said "I don't buy it" after which she gave me a treatment of her patented guilty silence.
Here's where I knew I was talking in my sleep, when I told her "Eto ka na naman. After all these years hindi pa rin natatapos 'yang kalokohan mo. Bahala ka na nga. Buhay mo naman saka pamilya mo ang sinisira mo. Siguro kaya hindi tayo nagkatuluyan para hindi ako ang mamroblema sa 'yo."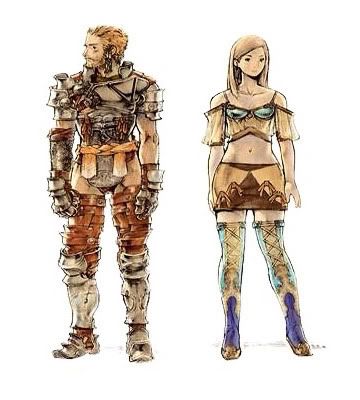 Â
Disclaimer: the above were all just a dream. Grace and I didn't end up with each other because she two-timed me. Three times (yeah, making me one of the dumbest guys on the planet, I know). But I haven't heard from her in two years so I really don't know where she is or what she's been doing with her life. No idea whatsoever.
The point is this: it's been years and I still sporadically find myself thinking or having dreams about her, particularly about her unfaithfulness. The issue of a girl's infidelity delivers a particularly staggering impact because of the hard times I've had to go through brought about by her repeated two-timing (I suspect at least 4 guys she had slept with in the 6 years we were together – one of the 4 is confirmed. That was how dumb I was then).
So, does this mean I still love her? Or I still have feelings for her of some sort? Or I'm still hurting?
Nope. If any of the above were true, I wouldn't be able to speak openly about this in a medium where my wife could see. I wouldn't be able to speak openly about this to her at all. But I could, and I do. So no, no leftover feelings, no leftover hurt.
But "it left a scar", so said Sara Milas, Eva Mendes' character in the movie Hitch.
Yeah. Sometimes the wound cuts so deep that although you've already healed, it still leaves a scar. The painful experience becomes something that you will always remember for the rest of your life.
Is it a bad thing? No, not necessarily. Scars of past "war wounds" only become a bad thing when we misinterpret in entirely. Case in point: a friend of mine, when speaking about his ex, always wonders if maybe he still loves her. I wouldn't know for sure, but all indications tell me that it's a scar he's mistaking for something else.
A scar is nothing more than a mark where a serious injury used to be. We should never play the romantic by seeing it as something else – as some sort of a link in the past that maybe we should never have left behind, and that maybe we should at least catch up with. Some hurts are so serious that you never forget. Remembering the boy and remembering the feelings are two different things (Joey Albert, wahahahaÂ
), and we should learn to discern which is which in order for us to get on with our lives.
So it's okay to remember, really. Just don't misconstrue it as "having something left over". You can breathe a sigh of relief now because it's done. Kaput. Finished. You just have a scar. You're fine. No problem.